PM Power Products, LLC provides unique and innovative products that enhance dealer's an integrator's ability to increase sales opportunities and assist with project implementation. We have many years of experience with the installation of telephony products and services, and we have taken our knowledge and applied it to create product solutions for the market.

Take Control of Your Facility
Anyone who is responsible for keeping groups of employees, customers, students or parents informed, needs the communication power of StaffAlerter. Developed originally for the K-12 market, StaffAlerter by virtue of it's advanced distributed architecture design leverages the latest in IoT technology, Cloud processing and advanced communication services assures any message for any person or group will be delivered regardless of the condition of facility power or network infrastructure.
Network Connected Devices Controlled by StaffAlerter Cloud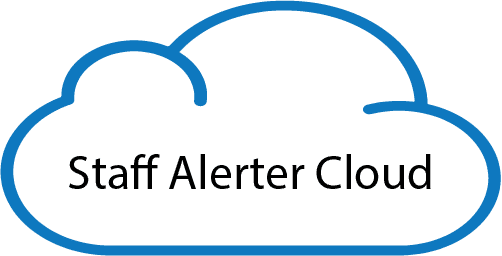 AK, HI, WA, OR, ID, MT, WY, CA, NV, AZ, NM, UT, CO

PropStop
Helps Maintain Building Security
Propped doors can put your staff at risk.
When a door prop event occurs, StaffAlerter sends calls, text, or emails to staff alerting them of the location and event.
PM Power Products, LLC. Introduces the PropStop ™
PM Power Products, LLC. Introduces the PropStop ™
Vape detection added to StaffAlerter
Vape detection added to StaffAlerter
StaffAlerter Adds Personal Alerting Device for Enhanced Safety
StaffAlerter Adds Personal Alerting Device for Enhanced Safety
Things You Need To Know About