PROTECH is the only manufacturer in the market to offer solar-powered and wireless perimeter security solutions that are essentially infrastructure-free.
PROTECH was the first and remains the only manufacturer in the world to develop a dual technology motion sensor (Piramid). This product built the foundation for the company over 30+ years ago and now PROTECH is among the leaders in complete physical security solutions.
The most comprehensive range in the market. Video analytics for object detection and tracking., Integration to manage all your security systems at once, Infrared barriers to create a virtual fence or wall, Fence-mounted systems accelerometer intrusion detection for cutting, climbing, lifting, Dual technology sensors for challenging areas, Triple technology barriers 3 technologies working in combination with a single operating interface to create a highly reliable detection solution.

MAPS Monitoring Application for Perimeter Supervision.
MAXIBUS UNIVERSAL Centralisation of alarm information.
CONNECT MODULE Connection and Alarm centralization system of intrusion detectors,
SMART DEVICE Integration software.

PROTECH's infrared barriers use active infrared technology to create an invisible wall of detection by transmitting and receiving light beams to detect intrusions. When "breaks" occur within the beam, the system goes into alarm to indicate an intrusion.

PROTECH's accelerometer intrusion detection technology captures variations in the movement of an object according to 3 axes, similar to smartphone technology, and compares them to a pre-set zero point. Accelerometers measure changes in gravitational pull, like a smartphone, does when it reorients the screen when a user moves the device.
GFENCE and GWALL sensors can therefore make an entire fence panel sensitive to cuts, climbs, or lifts based on intrusion-induced vibrations (not vibrations caused by wind) but rather changes in the axes.

Dual-technology volumetric sensors (Piramid) integrate a proprietary microwave design (termed Doppler effect) with passive infrared technology. The microwave technology detects the motion of the intruder and the infrared detects a change in IR radiation as the intruder moves through the field of detection.
Both technologies need to be simultaneously activated to create an intrusion alarm.

Triple Technology Barriers
Our triple-technology barrier is the only system on the security market today that combines a multiplexed infrared beam barrier, a high-frequency microwave barrier and a high-frequency sensor with Doppler effect working in unison.

PROTECH's intelligent analytic software works in conjunction with PTZ, fixed and thermal cameras to provide motion detection and tracking of objects approaching a building or target. OneTrack is able to detect and classify moving objects according to shape, size and type of movement.
Midwest, Middle Atlantic, South Atlantic, Southeast, Northeast, Middle Atlantic, Southeast, Florida, Puerto Rico, 
Since 1980, PROTECH has been designing, and manufacturing perimeter intrusion detection systems to secure sensitive sites. Some of the latest news can be found here.  

Global Security Exchange (GSX) is the only event that brings together security professionals from all vertical markets throughout the world to network, learn, and re-invest in the industry. 

ISC WEST 2021 – Las Vegas
ISC West is THE largest security industry trade show in the U.S. where you can network with over 30,000 security professionals and 1,000 exhibitors and view the latest in new products & technologies.
Things You Need To Know About

PSA Proud vendor partner
PROTECH is a proud vendor member of the PSA Network, the world's largest systems integrator consortium. PSA's mission is to empower its owners to become the most successful systems integrators in the markets they serve in part by partnering with industry-leading product and solution providers such as PROTECH.
SALES & MARKETING
Jeffrey Morris
Larry Thomas
Bryan Cummins
Cathy McHugh
+1 (775) 379-9004
POST-SALES & TECHNICAL SUPPORT
Kelly Cummins
Bryan Cummins
+ 1 (775) 400-9543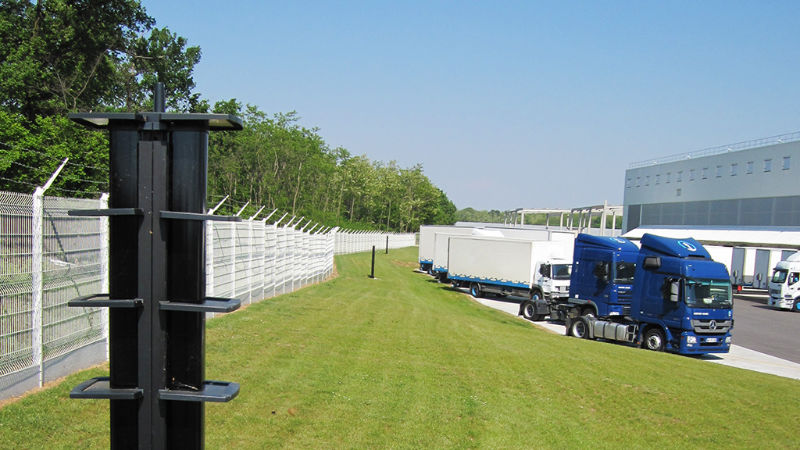 I need a better way to secure my physical perimeter
My site has a fence/wall to deter intrusions but we need more enhanced security.