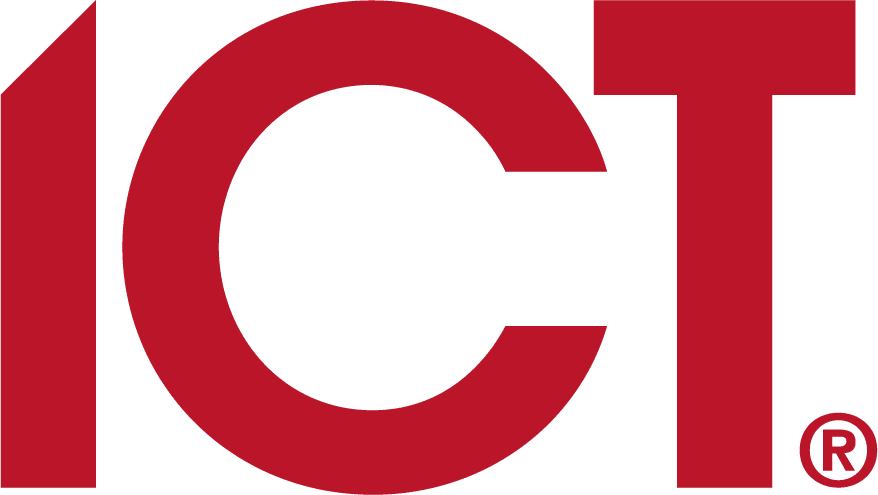 ICT was founded in 2003 with the primary vision of providing innovative and superior electronic access control and security solutions. Company founders Hayden and Rachael Burr used the experience they had gained in the Canadian market to create a business based entirely on end user needs.
At ICT, we're committed to providing systems that help you keep your people, property, operations, and information safe. With our large range of products taking care of your building and security needs, you can focus on the core aspects of your business.

Access Control and

Intrusion Detection
Traditionally, access control systems and intruder detection systems have worked independently of each other. Our products work together to provide a single cohesive and unified solution that helps you keep unwanted visitors outside while enabling you to monitor and control access inside.  All without having to break a sweat.

Proximity Cards and RFID Readers
Sleek and stylish, and with a range of optional features, the tSec RFID readers have a solution for everyone. Available in three sizes, multiple card capabilities, with an optional keypad, and in a choice of black or white, you can select the model to fit your needs and your decor.

As technology improves and more and more services and functions are being performed online, traditional analog monitoring systems are being forced into the digital world. Copper phone lines are costly to maintain, and with line rental and user charges the cost of an analog system quickly mounts up. Moving your alarm system to a fully IP solution and utilizing your existing internet connection, can provide significant savings.

ICT's Intercom range offers an open standard, non-proprietary solution that can operate as standalone point-to-point intercom systems, or integrate with your electronic access control system for added capability and efficiency.

100% Quality, Fully Tested
All ICT products are fully tested (no batch testing) to ensure they meet rigorous safety criteria with a highly robust quality management system that ensures superior quality.

With more than 35% of our staff dedicated to research and development, innovation is a core part of the ICT DNA. When you invest in an ICT solution, you gain first hand access to cutting edge technology and can rest assured that your investment is protected by the best in the industry.
Some of the latest news can be found here.  
Things You Need To Know About
Whether it's a small business needing basic protection or a large-scale enterprise project with thousands of doors and complex user access requirements, our systems provide a comprehensive solution that meets the needs of big or small.
ProtegeWX is an out-of-the-box, all-in-one system that is quick to setup and intuitive to use. The web-based interface gives you the flexibility to work from anywhere – the office, home, or on the road.
ProtegeGX is an enterprise level integrated access control, intrusion detection, and building automation solution with a feature set that is easy to operate, simple to integrate, and effortless to extend.
ICT's mobile solution offers secure access via an Android or iOS device. As a building manager, you can use the Protege Mobile App to monitor and control your business while on the go. As an end user, Mobile Credentials provide the flexibility and added convenience of card-free access from your mobile device.